Sports News
Welcome to The School Sport Partnership
Click on the link below to follow all the news from our local SSP
The first Play Leader lunchtime event was a skipping challenge. Nearly every pupil in school particpated which went a long way towards reaching our goal of 30 active minutes a day. The grand medal winners of the week were Amelia, Isobel and Charlotte.
A new event was added to the sporting calendar this term and Lockington took a team to Longcroft to represent the school in a Zoneball tournament. As the competition was aimed at Y4/5, we relied on some of our youngest Y3 pupils to make up the numbers. They were amazing and the team came second overall. Following this inter-school competition, the School Games Crew then organised an intra-school competition in which Owls were the victorious team.
We welcomed a visit from Anne Fitzpatrick, of the local Schools Sports Partnership, in November. She brought us new resources to allow Lockington pupils to form a Play Leader team to promote activity and challenge through lunchtimes. The resources included challenge cards, a display board and medals. The Play Leaders are now fully engaged in promoting and running the activities which embrace our commitment to Active 30 within the school.
Miss Peacock was excited to take a team from Lockington to play table tennis in an enjoyable event at Longcroft in November. She was proud of the attitude of the children and they really impressed her with their skill and competitiveness. Well done guys!
We had waited such a long time for the schools in our SSP to be able to participate in inter-school competitions, so the fact that the weather was slightly unpredictable wouldn't stop us! However, by the final race of this year's Cross Country, the rain was pouring so the children were amazing in their perseverance, determination and positive attitudes. 63% of the pupils from KS2 entered the competition; a record for any event. This shows our commitment to sport and delight in once again being able to participate. A huge congratulations to all our wonderful runners and especially to Ted, who came second in his race and will move to the next level of the competition.
All the children in Class 2 took part in an intra school cross country competition on Thursday 23rd September. Many were new to the sport but that didn't stop the determination to cover the distance and the perseverance from all the pupils, which impressed both myself and Mrs Henderson.
Medals were presented to Oliver, Finlay and Ellie, who were the fastest in Y3/4, and Teddy, Aliza and Gabriel, who romped home for Y5/6. Henry impressed with his 'greatest improvement' performance.
Owen Denovan joined us at Lockington at the start of the Autumn term to lead an exciting afternnon of active learning. We took part in many challenges which developed teamwork, memory skills and logical thinking.
This year's School Games Day was a little different from usual but we still had immense fun and raced our socks off. Our parents, families and friends were greatly missed but we cheered each other on, tried our best at each activity and, as our photographs show, had a totally brilliant time.
A huge congratulations to Hedgehogs who won the day.
The sun shone on our spectacular intra-school Hi-5 competition. This is a fast moving adaptation of netball with fewer players making it more active as everyone has more ground to cover on the court. After some brilliant warm-up routines, stetches and activities led by The School games Crew, the newly learnt skills of passing, marking, shooting and steady footwork were quickly honed as the whole of KS2 took part in the competition. Amazingly, each of the three teams tied at the end of the tournament so we played a 'blind' penalty shoot out in which everyone took a shot at goal without anyone else knowing the outcome until the end. Thanks to on-target shots by both Aliza and Teddy, we had to award a final draw to Hedgehogs and Foxes. A very impressive afternoon.
Our first intra-school sports competition of the year organised by The School Games Crew took place in October as everyone particpated in a boccia tournament. Great umpiring by the leaders and a fabulous first victory for Owls!
In these current times, we are unable to particpate in our usual sporting competitions... and it's really hard! Therefore, it was an absolute delight to welcome Mrs Henderson from Longcroft School to Lockington in order for everyone in class 2 to have the opportunity to take part in a cross country competition. After a rigorous warm-up, the children took part in a race around the field: 1200m for the older pupils. I was so proud of every member of the class as they all completed the course.
In Year 3/4, Aliza was the fastest girl and Jensen raced home for the boys. The older pupils completed their laps with Teddy taking the boy's crown and Eliza winning from the girls.
We were then presented with a fabulous set of large circuit cards for use in our PE sessions. It seemed the perfect time to try them out and set our own personal challenges.
Class 2 welcomed Owen Denovan, PE coach and mentor, into school on October 14th. We enjoyed an action packed morning learning how many different ways we could use both mathematics and English in an active way: spellings, grammar, vocabulary, multiplication, factors and multiples, all were tackled. In the afternoon, we all learnt how to break down the small steps needed to complete the triple jump. Everyone was very successful and had a hugely enjoyable day.
What an amazing time we had at Lockington raising money for some really special causes during our Sports Relief Day!
In the morning, the School Games Crew were presented with their brand new T-shirts and proudly led the rest of the school in a Fit Friday Frenzy. This was an introduction to our brand new personal fitness circuit training resource which has been added to our playground environment. Everyone challenged themselves in hula hooping, squats, skipping and wall push-ups, to name but a few.
After lunch, we joined together in the school hall for our brilliant session of 'Dance Yourself Dizzy!' During this time, our huge medals were filled with the generous donations.
A grand total of £118 was raised. Thank you all for a fun-filled day.
At Beverley Grammar School on Tuesday 28th January, Lockington took part in a basketball tournament which was an introduction to the sport and gave us the opportunity to play some mini matches whilst being coached by the young leaders of the school. We had a brilliant time and improved in all our skills: dribbling, passing, defending and shooting. It is always worth taking opportunities to try out different sports and this is one that we particularly enjoyed.
What an amazing experience we all had when the whole school took part in a 'Get Glowing!' event led by Mrs Fitzpatrick of the SSP. We took over the village hall, blacked out the room and set up different activities which then came to life under ultra-violet lights. Everyone enjoyed energetic noughts and crosses, balloon volleyball, bean bag targets and fluorescent fitness. Lockington's School Games Crew were invaluable as leaders for each activity. A fabulous morning!
One of our favourite events of the year is the annual dodgeball competition. This year, Lockington took the competition by storm, winning all but one match which ended in a draw. We then had to play a decider as we had exactly the same points as another school from Beverley. Unfortunately, the score literally went to the final point and we were very unlucky. However, we can take away an immense sense of pride and the knowledge that, once again, our pupils represented their school with talent and sportsmanship. We received some wonderful comments from other staff and pupils which were greatly appreciated.
On Tuesday 12th November, Lockington entered a team in the Longcroft cluster annual badminton tournament. We had been practising at our sports club and this really paid off. The first match was tough but we held our nerve and, despite a loss, we played very well. After that however, the team flew with 3 straight wins, some with scores as impressive as 32-3. Overall we came 2nd in the competition which has earned us a place in the next round in Bridlington in February. A superb result for these talented players.
The School Games Crew organised their first intra school competition on Friday 8th November. After a fabulous warm-up to stretch out muscles and increase heart rates, a dodgeball tournament ensued between the school teams. Congratulations to Owls who won the competition but well done to the School Games Crew for brilliant referee work and scoring. Two class members were chosen as 'players of the match' for their improvement and enthusiasm: Henry and Anna. Everyone was exhausted and cooled down during a welcome game of sleeping lions!
At Lockington, our sports leaders play a huge part in promoting enthusiasm for PE in school. We are delighted to welcome a new team of Play Leaders, to support and encourage active play at lunchtimes, and two new members to join our successful School Games Crew, who are already busy organising their first intra-school competition. Thank you all.
Some competitions see our pupils tackling new aspects of sport against a wide selection of athletes from across the region. We were delighted that Isobel and Teddy registered and competed in the annual Driffield biathlon event in October. This required them to join hundreds of young people in both swimming and running events. It's always great to see talented children push themselves and take on new challenges.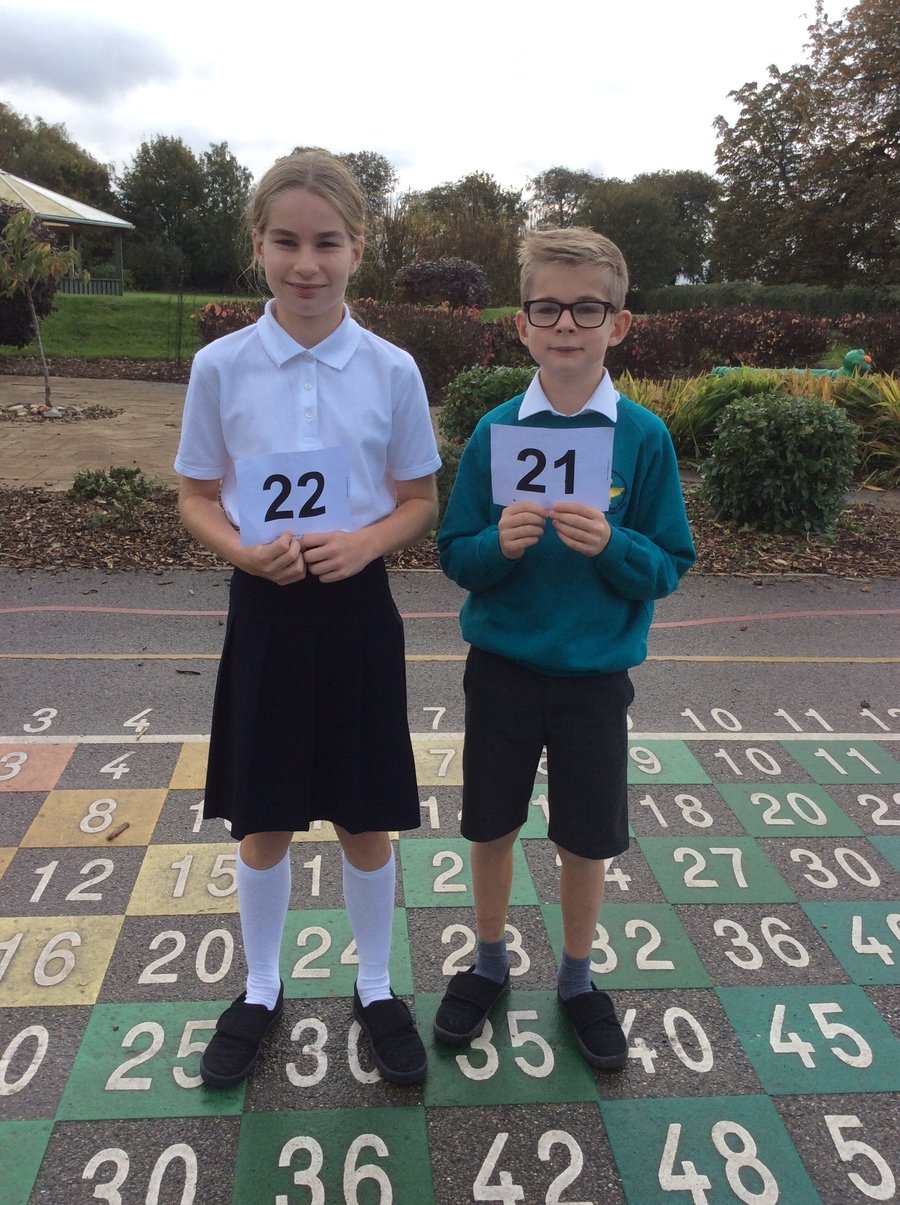 After an initial postponement, our first inter-school competition of the year went ahead in early October. The weather was still rather dismal but that did not deter our runners from the annual cross county event at Longcroft School. Our participants were all a credit to Lockington and ran with huge smiles and determination. It was especially pleasing to have so many new competitors at the event. Well done to you all and a brilliant result for Teddy, who has qualified for the next round of the competition. A special thank you to the Longcroft Young Leaders who volunteer to ensure the event runs smoothly. They encouraged the runners all the way. This instills even more pride when they include an ex Lockington pupil!
The sun shone on Lockington's annual School Games Day, June 27th. William opened the proceedings by reading his School Games Oath which reminded us all of the values we needed to display during the activities. Parents were then able to congratulate Ava, who won this year's Cultural Competition for the whole of the East Riding with her wonderful banner design.
Then it was straight into action as our teams took part in a range of activities to accumulate points. Skills to be tested included: javelin, bean bag throwing, hurdles, long jump, hockey and stamina jumps. Plenty of water was drunk and sun hats helped to keep us cooler in the heat.
When all teams had rotated around the carousel, it was over to the track for the races.
Finally, the scores were combined and this year's victors were the Hedgehogs! Everyone had worked so hard that we all enjoyed the cooling choc ices which Mrs Cattle handed out.
What an amazing day!
Once again, Lockington's School Games Crew organised, managed and officiated another successful intra-school competition for their peers. The football tournament, on June 21st, was enjoyed by everyone in KS2. After some important warm-up stretches and brilliant activities to get our bodies moving, they games began. Members of the Crew also included soccer skills to ensure that everyone was fully active even when they weren't playing a match. Another School Games Crew triumph!
An exciting night was had by all who attended the annual SSP Awards evening on Tuesday 18th June. The guest speaker, Sarah Robinson, was a true inspiration and the children had some great photographs with her. We were incredibly proud of our winners: Lydia, George, Harry and Ava.
Ten KS2 pupils took part in the Tri Golf competition at Longcroft School on June 4th, hosted by Paul Mayo of Hainsworth Golf Club, Brandesburton. Our players were spectacular on every single activity, achieving many of the top scores. They gained the most points overall and proudly received medals to honour their success. Well done, guys!
KS1 had a treat when All Stars Cricket came in for a taster day. The class thoroughly enjoyed two action-packed sessions and we all took part in an informative assembly. Let's hope some of our pupils are inspired to pick up a bat!
On May 17th, the School Games Crew organised a brilliant intra-school rounders tournament. Our fielding skills were particularly impressive with some amazing catching and accurate throwing. Congratulations to both Hedgehogs and Owls who drew the competition.
The sun shone for the Longcroft Quadkids event on May 14th. A keen team of Year 3 and 4 pupils took part in sprints, long distance running, jumping and throwing. Well done to all, especially those taking part in their first inter-school competition.
Lockington had a very success evening at the SSP orienteering event at Longcroft School on March 26th. Ten pupils took part in the year 5 and 6 competition, sprinting around the school grounds and following the map to ensure all markers were found in order. Well done, in particular, to Daisy and Heidi, our highest placed partnership.
Another week, another competition. The School Games Crew were once again in action as they delivered instructions, organised teams and accurately umpired a boccia tournament which involved all the pupils in KS2. It is such an inclusive sport but we are, as ever, highly competitive. Look at the concentration!
The School Games Crew organised a successful intra-school dodgeball tournament in February. They included a brilliant warm-up session and then umpired matches allowing full participation by all pupils. Well done guys!
The second round of the primary school badminton tournament took place at Bridlington School on February 5th. For our small school to reach a final was an amazing achievement. The competition was tough but many of the games resulted in incredibly close scores. Our serving improved immensely and some rallies went on for such a long time. Well done to everyone who took part.
Well done to Harry and Heidi for representing Lockington at the boccia tournament on 5th February. It's a sport we really enjoy at school and this competition gave the children the opportunity to pitch their talents against many other primary schools in the Longcroft cluster. A huge thank you to Mrs D who enabled the event to place by accompanying the pupils.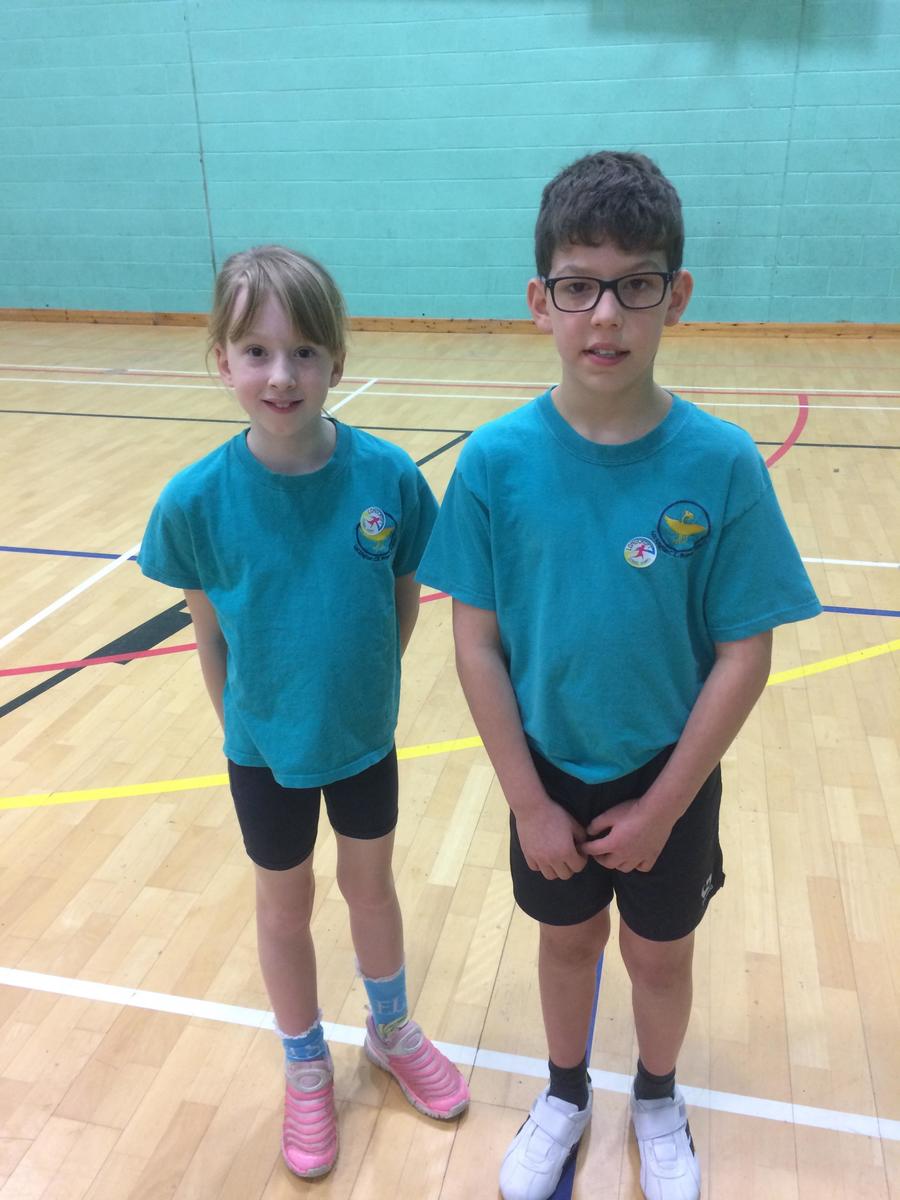 Class 2 pupils are thoroughly enjoying their PE unit on 'Step Aerobics'. We have one fitness step (thank you, Mrs Turner) but the mats are great to use as a focus for our feet. Some pupils have advanced to fitness instructor level to give Mrs Trueman a break. The use of our fitness trackers, from the SSP, are allowing us to set personal challenge and record our steps each week.
The Lockington basketball team in action at the cluster group competition at Longcroft School on January 29th. The team improved game by game, impressing Mrs Vandepeear and Miss Gray. Their skills included daring dribbling, precise passing and super shooting.
High energy and determination were key in our recent dodgeball tournament, on January 22nd. The team used their value of perseverance in some extremely tough games. Many wins made this a brilliant competition for everyone to be proud of.
A fabulous result from our brilliant badminton team at the Longcroft tournament in November; 3rd place in our cluster of schools!
Our first inter-school competition of the year saw pupils from years 3 to 6 taking part in the annual cross country event at Longcroft School on October 2nd. We were incredibly proud of all those who competed but an amazing well done to Teddy, who came first in the Y3/4 boys race! This is a fabulous achievement and means he will now take part in the next round of the competition later in the year. Good luck, Teddy!
Thank you to Mrs Robinson and Mrs Vandepeear who volunteered to escort our children to the event.
On June 19th, Jasper and Robert received recognition at the Sports Partnership Awards evening. They were honoured for their outstanding dedication to P.E. and for leadership skills. Well done boys!
Our School Games Day took place on June 15th in lovely sunshine. William opened the ceremony by reading his School Games Oath which addressed the values we all promised to follow.
Everyone took part in the challenges to earn valuable points for their team; there was javelin, hurdles and target throwing among others. Then, we moved across to the track to race our way through sack events, skipping, sprints, egg and spoon, bean bag shuttle, scavenger hunts and the finale, the relay race.
After a thoroughly enjoyable afternoon, with amazing support by family and friends, the result was a draw!
Owls and Foxes both scored exactly the same points!
We were certainly grateful for the choc ices to cool off. Thank you everyone for a brilliant time.
Another intra-school competition was enjoyed in the June sunshine on Monday 11th. Our First Steps coach refereed as this could well have been the World Cup!
Hedgehogs were victorious..... let's hope it's the same for England!
The School Games Crew organised a fantastic outdoor dodgeball intra-school competition on June 8th. It was great fun playing on the field and everyone participated whole-heartedly.
Congratulations to 'Hedgehogs' who were the winning school team.
At the very beginning of June, an excited team of golfers represented Lockington at an intra-school tournament at Longcroft. It was organised by our old friend Paul Mayoh and we think we showed how much we had learnt from him previously. Lockington came 3rd overall out of 8 teams, a great result.
John Major from 'All Stars Cricket' came into Lockington on 21st May. He shared a fabulous session with the KS1 children and then talked about the local fun cricket activities and clubs in our local area. Mrs Cattle and Mrs Trueman even had a chance to show off their skills! What a great morning sharing our passion for sport. Thank you, John.
The School Games Crew organised a brilliant intra-school rounders tournament. The house teams played each other whilst skills practice was supervised by Mrs Vandepeear. After some stunning batting and amazing fielding, the final score was a draw! Hedgehogs, Foxes and Owls won or drew exactly the same number of games. Just goes to show how fabulous you all are!
All of class 2 had an amazing afternoon with Brian and Stuart, from Sports, Play and Arts Service, learning the skills involved in archery. Safety was high priority as we used real bows and arrows. Everyone had a practice and then we all took part in an intra-school competition where points were scored for hitting the target. Jayden was the class champion with a tremendous total of 23! He was just like Robin Hood!
We managed to dodge the rain to take part in the orienteering event at Longcroft School on 24th April. With maps in hands, the pairs navigated their way around the course using specialist equipment supplied by Halo orienteering club. Some partnerships sped to the different locations in superb times and others found that there were lots of interesting things to collect along the way! It was a lovely way to spend a spring evening. Well done to all involved.
An AMAZING £527.60 was raised during Sports Relief week. What a fabulous achievement... we are a small school with a huge heart! Thank you everyone.
Lockington's School Games Crew organised an action-packed week to celebrate Sports Relief and help to raise money for those less fortunate than ourselves. Daily challenges included skipping, hula-hoop competitions, penalty shoot outs and a water balloon target game. On Friday, the whole school took part in a sponsored dance-a-thon which was amazingly energetic and tremendous fun. We will announce the amount raised as soon as the sponsor money has all been collected. Thank you everyone for supporting our events.
Mrs Fitzpatrick from Longcroft School came back to visit us in March to work with some of our play leaders. With her help, they delivered a fabulous session for the KS1 pupils with a full warm up and skills training. Their enthusiasm and encouragement was a joy to watch. Everyone had a fantastic fitness experience.
Despite the weather, many schools managed to make it to the table tennis tournament at Longcroft School on Tuesday, February 27th . We had a great time playing matches to improve our skills. We were thrilled when we won our first game! Anna was a complete star and was proud to be participating in her very first inter-school competition.
We thoroughly enjoy playing boccia in PE lessons and at our after school club. It was therefore very exciting to take part in this year's tournament at Longcroft School in February. The event was all the more special as most of our team had never represented Lockington in an inter-school competition before. We were very pleased with our high placing and received wrist bands to show how well we'd done.
With great excitement, our school sent a team to Longcroft to participate in the annual dodge ball tournament. There were 7 teams in our league but we were trained, determined and up for a challenge! Three of our pupils were taking part in their very first inter-school team competition so they were a little nervous, but bursting to shine. Our first match ended in victory, as did the second! In all we won four of our six matches and finished second over all in our league. What an amazing result! Well done team Lockington.
On Tuesday January 23rd, pupils from Lockington School took part in their very first basketball tournament at Beverley Grammar School. Our team of Year 5 and 6 children were very excited and eager to try out another new sport. They arrived shortly before Mrs Trueman and it was wonderful to hear, from one accompanying grandparent, that they sensibly organised themselves, politely asked for a ball and thus were fully engaged in aiming practice when she arrived; as always, a credit to the school.
In total, 7 games were played with the team securing 3 wins, 3 draws and only one loss. What a result! The icing on the cake was when Jasper was awarded 'Player of the Tournament' by one of the umpiring Young Leaders. We were all incredibly proud.
Our newest club at Lockington is gymnastics! We are coached by James from HHS (Harry Sheader Sports) and we have improved amazingly in only one week. Our forward roll techniques have been finely tuned and we are now working towards certificates to show our achievements.
How far can you swim? Would you be able to swim The English Channel? Well, Lydia could be speaking French now since she completed the Channel Swim Challenge recently. Her commitment has been astounding and we are so proud of her. In the space of twelve weeks, Lydia had to swim 22 miles... that's 1416 lengths of the pool in Driffield. She was one of the youngest swimmers to complete the challenge and raised money for those affected by spinal cord injury. What a star!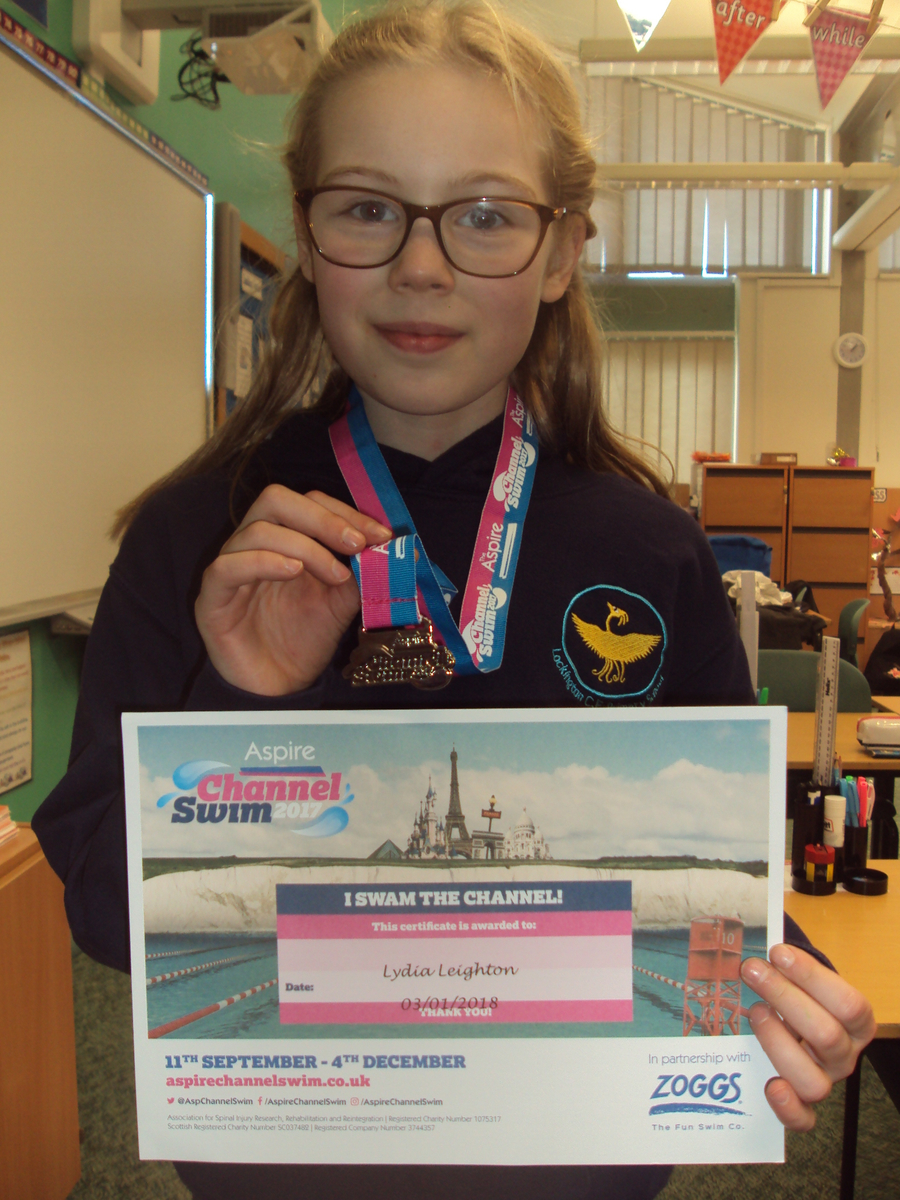 It's always brilliant when our pupils take their sporting interests to a higher level. When Robert took part in the taster session with Beverley Taekwondo Club at our school, he found an immediate thrill which led to him joining the club. Since then, Jasper has joined him and the pair are busy collecting belts! Great work, boys.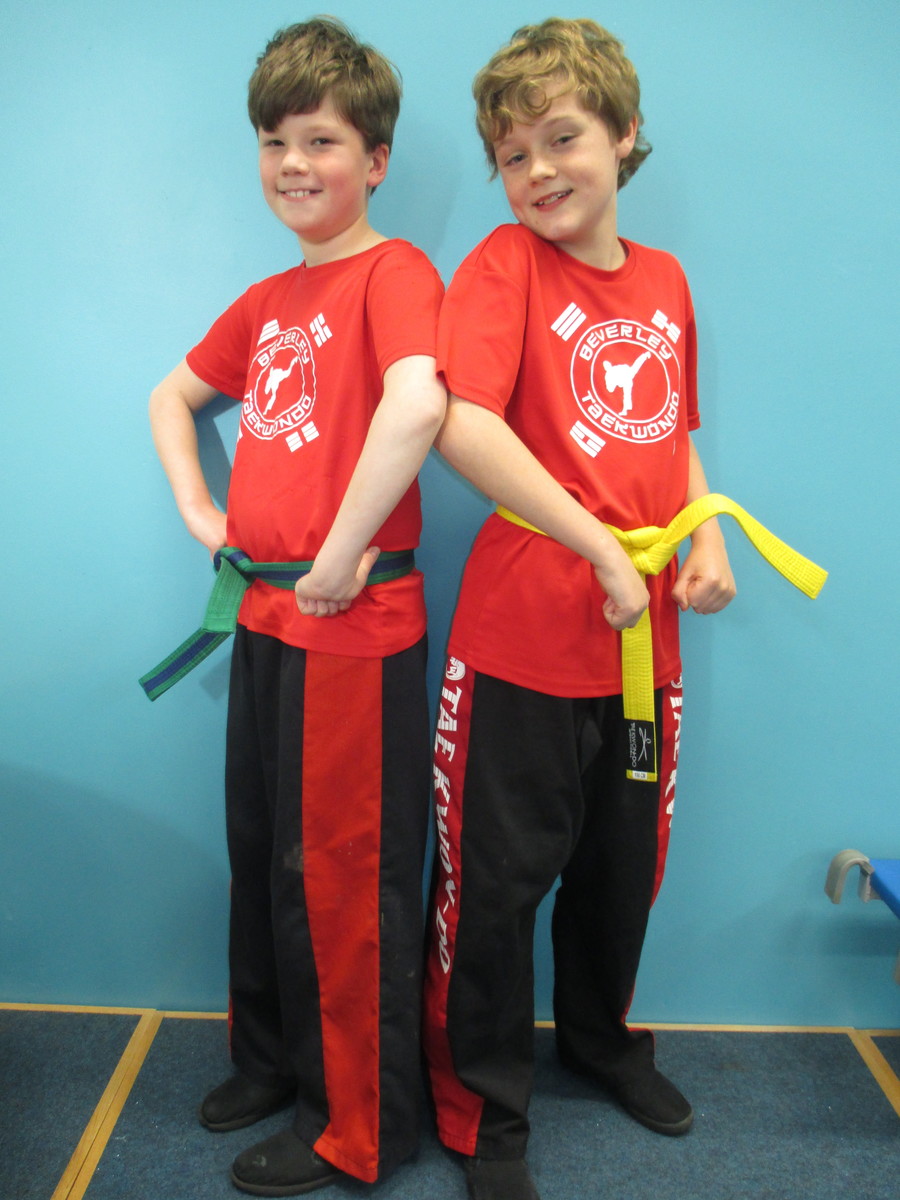 Our 'Us Kids Can' Club has gone from strength to strength. This week we welcomed Councillor Jane Evison to school as she was interested to see how the initiative was having an impact in East Riding schools. Paul Peacock, who coordinates the programme, and Fiona Thompson (Senior Play and Community Engagement Officer) joined our fabulous coaches; Dominic, Hope and Jenna, to play energenic games and learn about the hidden sugar in some of the foods we eat. The results have made us all rethink our diets.
Some of our Y5 and Y6 pupils welcomed Mrs Fitzpatrick from Longcroft School on Friday 20th October to learn new skills as Play Leaders. They looked at the core elements of participation, play area, communication, enjoyment and resources. Challenged to create new games and practices from limited apparatus, the pupils explained and demonstrated their ideas. We are all looking forward to the new team taking charge of lunchtime activities soon.
The annual badminton tournament was held at Longcroft School on Tuesday 17th October. Mrs Trueman took a team of Y5/6 children, most of whom had never played badminton in a competition before. Their skill improved throughout the evening and they managed to beat two other teams from much larger schools. The confidence which developed and the enjoyment expressed were as rewarding as any trophy! A huge well done to the team and great thanks to our supportive parents.
Pupils from years 3 and 4 were a credit to Lockington as they took part in the Multiskills afternoon at Longcroft School on Tuesday 3rd October. Mrs Robinson and Mrs Vandepeear were incredibly proud as they led the children through football, netball and dodgeball skills. Super work, guys!
On Tuesday 26th September, after a busy class visit, twelve KS2 children still found the energy to run in the area cross country competition at Longcroft School. The event, led by Mrs Fitzpatrick, was a great success. All our runners made it home with a particularly impressive run by the girls in the Y3/4 race who took 5th and 6th place! Our overall team result was 5th out of 7 teams; a tremendous success from the smallest school participating.
We welcomed James from Harry Sheader Sports to our school to take both classes for a demonstration gymnastics session. Improvement was made within this time as everyone worked on their rolls. James will be returning in the spring term to host a new after school club.
What an amazing evening we had at the Annual Sports Partnership awards! Our little school was in the spotlight with some fabulous nominations which recognised sporting achievement and participation. The guest speaker was British volleyball player, Ben Pipes. He was truly inspiring. Joe was even lucky enough to help him act out one of his best sporting memories on stage.
Our successes were;
Jasper - winner of the School Sport Partnership School Games Primary Oath Competition
Joe - 1st place in the category of Outstanding Individual Performance in Physical Education
Dalton - runner up in the category of Outstanding Individual Performance in Sport
Henry - runner up in the category of Support in a Voluntary Leadership Role
Over 15% of our KS2!
Once again the School Games Crew organised a great afternoon of competitive sport with the intra school rounders tournament. The winning team this time was Green. Well done guys!
It was brilliant to introduce a new sport to Lockington; table tennis. The School Games Crew organised an intra school tournament to make use of our new facility.
The sun shone on our annual School Games Day. After an opening ceremony in which Jasper read his winning School Games Oath, everyone was raring to go. We took part in multi-sport activities and traditional races, encouraged by our families and friends. There was even a chance for some of our younger siblings to join in the fun.
Congratulations to the victors; Yellow Team!