Headteacher's Welcome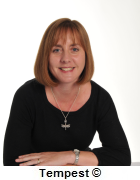 I am delighted you have visited our website. If you are a new parent, on behalf or the pupils, staff and governors, I would like to welcome you and your child to Lockington Church of England Primary School. If you already have children at the school, we hope you enjoy the school website, which aims to be a celebration of the work of the school and its pupils, of which we are are proud. Year-on-year, the school achieves great outcomes, due to the hard work and dedication of our fantastic pupils, staff, parents and governors along with all those who support us in the wider community.
Education should enable every child to achieve his/her full potential academically, physically, socially and spiritually. It should be inspirational, challenging and relevant to the ever-changing world in which we live. We are committed to developing lively, enquiring minds in a happy, safe and caring environment, based upon Christian values and British values, which encourage all to show respect, acceptance and understanding of others.
Our aim is to deliver an curriculum which shows progression and high expectations whilst retaining flexibility and creativity through active learning in real-life contexts. We have developed and environment that encourages independent learning and the application of basic skills. Our curriculum gives space for learning beyond subject boundaries and allows pupils to feel success in the classroom and in the outside world.
Our facilities and grounds are modern and spacious, offering an exceptional environment for children to learn in. Set in a small rural village in the East Riding of Yorkshire between the market towns of Beverley and Driffield, we are conveniently close to the M62 and a short drive away from York.
We want your child's time at our school to be happy and educationally fulfilled. To achieve this we believe it is vital for home and school to work together in partnership, supporting your child as well as we possibly can during his/her school years. We strive to ensure the individual needs of every child are met. Our small class sizes and 'family' environment mean we truly are, "The little school that makes a big difference."
Mrs Julie Cattle
Headteacher