Year 5
Work to be undertaken during the closure of the school:
Mrs Trueman's Home Learning Information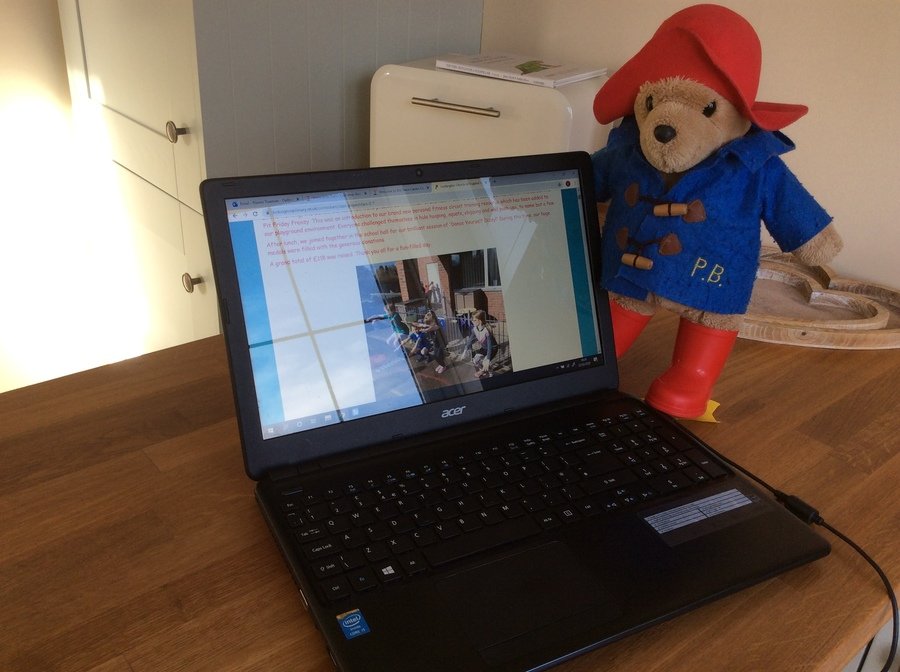 Every morning, at 9 am, Joe Wicks will be leading a free live PE lesson for all children via his YouTube channel, The Body Coach. This would be a brilliant way to start each day. I think Paddington will be taking part. It would be great to hear how many of you have done the same.
***** PURPLE MASH UPDATE ****
Well done to all of you who have managed to get to grips with this. It has been a learning curve for us all and we had no warning to be able to practise at school. Anyway, you're doing great! Just a few pointers:
I've deleted older work (keyboard skills) to streamline the new home learning but any skills on Purple Mash can be accessed and used.

Remember to use the 'Hand in' button when you have completed your work. This allows me to know you have finished and not just paused to get some exercise. If you go on the 2Do tab at the top, my comments will appear and you can choose to either 'continue work' or 'Hand in'. The background changes from blue to turquoise when it has been corrected and checked.

There is a 'display board' on the Sharing tab. When I have checked your edited work, it will be displayed for everyone to see.

We have got this!
Week 1 - 23 March 2020:
Joe Wicks work out or some

exercise

each day.
Start your

maths

mystery booklet from your work pack.
Choose one

language

activity from the pack.
On

IXL

, work through the

maths

section on 'Geometry' (Q1-Q19). Remember, if you get anything wrong, really look at the advice. If you work through the sections in order, they lead on from one another.
To start off your

science

project of 'Habitats', can you research the 6 main animal groups of: mammals, reptiles, amphibians, fish, birds and insects? Present your work to show your understanding of each group (a brief description) and some careful drawings of animals which fit in each category. Can you extend your learning and find out about classification groups of plants?
On

Purple Mash

, I have set a

science

task. You can access this on the '2Dos' tab. Once completed, use the 'Hand in' icon and you can even leave me a comment about your work. I can then view it, comment back and even reward you! Let's see if we can make this work for us.

SUMDOG

: I think I have managed to set work on this site too! For those who haven't used it before, it starts with some games and uses these to set your level. You can see how you rank within the class with your progress at your own confidence level.