Learning is fun in Class 1!
Welcome to our Friday achievement assembly. You have all been working hard again this week and I am so proud of you all. I have really enjoyed looking at your Eid cards on Purple Mash and seeing finished kites. I am so pleased that you are achieving certificates on Lexia and IXL and I hope we have even more to show for our next achievement after half term. Keep working hard and enjoy your half term.
It has been another busy week of work for you all and it has been lovely seeing all the things you have been up to. You are all working hard and well done for being so dedicated. I have put on the display boards on Purple Mash work you have completed, so make sure you have a look. It is great to see all of you are going on Lexia and some of you have achieved certificates, well done! Stay safe and keep up the fantastic work class 1.
It has been another amazing week of work! I have loved seeing all the emails of work that have been sent in, you are all working so hard. It was lovely to speak to some of you last week and I will try this week to catch up with the people I missed last week. Well done to everyone who has achieved a certificate this week and keep working hard, you are all amazing.
Welcome to our virtual achievement assembly for the 1st May. I have really enjoyed seeing all your hard work on Purple Mash, it is so nice to be able to communicate with you all. This week there have been lots of certificates, so well done to all of you. I would like to say a big thank you to all your parents too who have been supporting you with your home learning. I will post next week's work on the website for Monday and I look forward to seeing more fantastic work! Take care and stay safe everyone.
Remember to send in any pictures of your rainbows, Easter gardens and art work so we can all share them!
Have you seen all the rainbows displayed in people's windows? Maybe you have already done one to put up but, if not, that's one of your tasks on the 'Home Learning' tab for this week. They are a symbol of hope and peace and intended to cheer everyone up at this difficult time.
Remember, if you have any issues with accessing documents just email school and we will try and help you out.
Also, this Friday, as we are unable to do Achievement Assembly I will upload any pictures of certificates achieved from Lexia and IXL.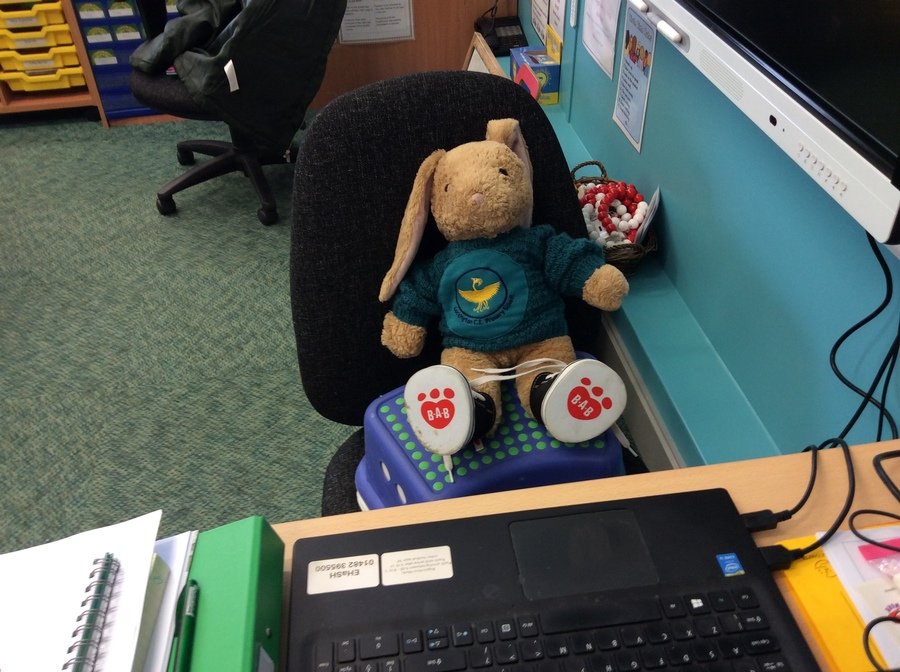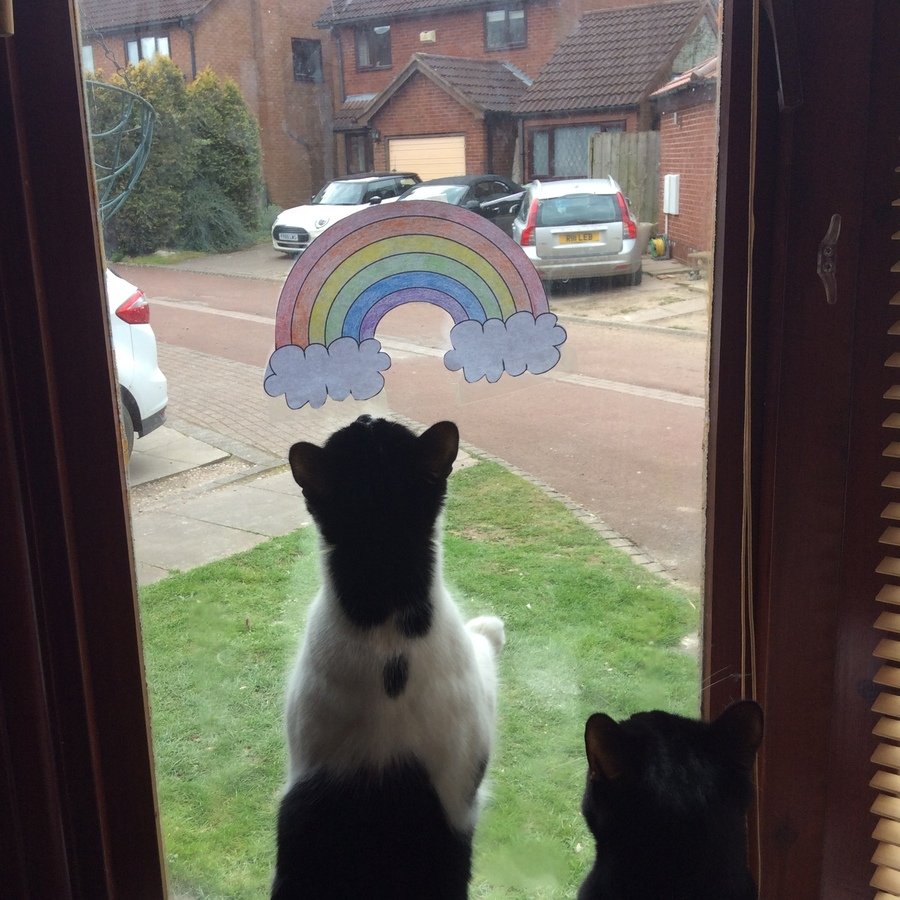 Fluffington finally finished his rainbow and has put it up in Miss Peacock's window. He has made some new friends too!
World Book Day
Parents visited the class to share the exciting reading on World Book Day.
Class 1 - Trip to Ferens Art Gallery February 2020
Using wheelchairs is a great way to understand how others feel.
Our mud kitchen is a great place to learn through play.
We enjoy exploring our learning environment.
Inspiring reading at Beverley Library.
World Book Day 2019 - a great celebration of reading where we all 'shared a story'. Our parents joined in too.