Enlarge the video to see messages from your friends.
Welcome!
We are a small school, blessed with super pupils, a team of dedicated, nurturing staff, governors committed to ensuring every pupil achieves his or her full potential, supportive parents and great links with the community. The school is beautifully presented, set in fantastic grounds and benefits from a range of modern facilities.
The school is rated as 'Good' by Ofsted (2018) and 'Outstanding' by SIAMs (2016). We are proud of our achievements, our broad and balanced curriculum and our wide range of extra-curricular clubs and activities.
Our 'core' values, chosen by the whole school community, are 'Creativity, Compassion and Perseverance'. As a Church of England school, these values guide everything we do.
We are committed to developing lively, enquiring minds and promoting outstanding standards for pupils in a happy, safe and caring environment, based upon Christian values which encourage all to show respect, acceptance and understanding of others. (Mission Statement).
If you would like to arrange a visit, a warm welcome awaits. Read on to find out more about "the little school that makes a big difference".
Julie Cattle
Headteacher
To view our Prospectus click here
To view our latest Ofsted Report (March 2018) Click here

Click school-local-offer (1).pdf for more information
Click SEN Offer to find out more about our support for pupils with special educational needs and disabilities.

If parents would like a paper copy of the information on our website, please contact us. We will provide it free of charge.
To register your view of your child's school click below, although if you have any concerns we would appreciate it if you please contact us first: Parent View
Coronavirus/Covid-19 Update
Pupils who have returned to school are working in 'bubbles'. Class 1 is our 'Blue Bubble', with Miss Peacock and Mrs Bugg and Class 2 is our 'Purple Bubble', with Mrs Trueman and Mrs Cattle. To help explain the use of bubbles, please access this lovely book 'Returning to school in a bubble' below which has been given to us by the author to share with you: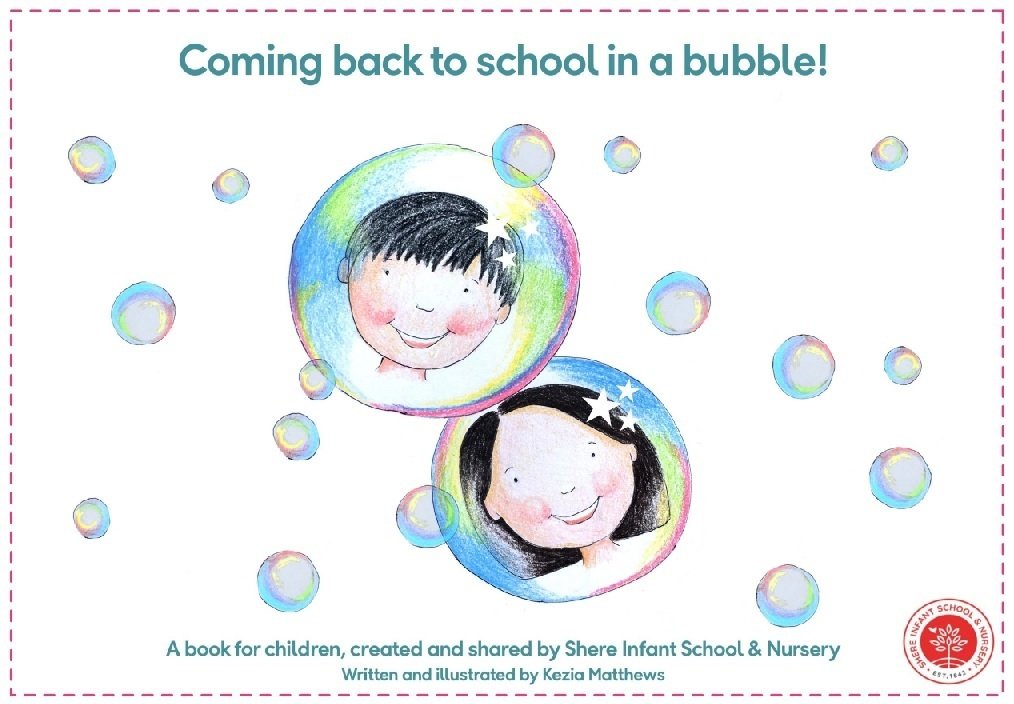 Updated guidance (3 June 2020) on what parents and carers need to know about education settings regarding Covid-19:
https://www.gov.uk/government/publications/closure-of-educational-settings-information-for-parents-and-carers
DfE's guidance for parents on supporting their children with home learning.
https://www.gov.uk/guidance/supporting-your-childrens-education-during-coronavirus-covid-19
Please select the link below for more information and inform us if members of your family display the symptoms or have been exposed to the virus.
https://www.gov.uk/coronavirus
Many thanks for your co-operation at this time of change.
Thank You
Pictures showing some of the craft activities done in school to show our thanks to all of those helping us at this time.
Press the PLAY button to view our fantastic video - select 'Full Screen' for a bigger and better view!
Latest School Calendar Events
There are currently no events.
Calendars page(s): School Calendar >>
What do our pupils say about our school?
"It makes me feel safe." "It is amazing and everybody is happy." "It is a small school with a big heart." "We all have so many talents." "Everyone gets a chance to speak for themselves." "When you look out of the window and the sun is shining, it looks beautiful!"