Sporting News
Click on the following link for all the latest sporting news from our School Sports Partnership
July 2017
Mr Cook the Taekwondo delivered a session to the whole school.
~~~~~~~~~~~~
June Annual Awards 2017
We were so proud of our little school at the School Sports Partnership Awards 2017.
Jasper Ross' oath went on to win the regional competition and was read out to the whole audience.
Joe Heatley came first in the category of 'Performance in PE'.
Dalton Rodmell was a runner up in the category of 'Performance in Sport'.
Henry Joy was a runner up in the category of 'Leadership and Volunteering'.
The guest speaker, Ben Pipes, was inspirational. He told us all of his first experience of volleyball and how he worked hard to become one of the best players in the country. When he needed a volunteer, Joe was straight up on stage!
~~~~~~~~~~~~
May 2017
Well done to Jasper on his Sporting Oath JR Sporting Oath and Grace on her example of sportsmanship Grace
~~~~~~~~~~~~
April 2017 Orienteering Competition
We took a superb team to Beverley Grammar School for this year's orienteering.
Everybody was exhausted at the end but it was great fun.
~~~~~~~~~~~~
March 2017 Table Tennis Competition
It wasn't long before our practise paid off!
We took a team to Longcroft to take part in the table tennis competition.
We did really well!
~~~~~~~~~~~~
February 2017
February's First Steps champs were Emma and Harry. Well done!
Our Sports Funding has helped us to buy a fantastic outdoor table tennis table!
The School Games Crew officially opened it and will be on duty to help the younger children each lunch time.
~~~~~~~~~~~~
January 2017
We travelled to Longcroft to take part in a Boccia Competition.
Everyone had a thoroughly brilliant time and, as usual, we did the school proud!
Boccia pictures, more Boccia pictures
~~~~~~~~~~~~
December 2017
First Steps have started to recognise the pupils who try hard and participate well in sessions each week.
They received their awards for excellent effort and for practising bunny hops until they were perfect! First Step Merit Winners
~~~~~~~~~~~~
November 2017
Meet your Play Leaders!
Each day, a pair of Play Leaders will organise activities during lunchtime break. You are quite welcome to join in with their games.
Check the rota on the School Games Board to see who is on duty and what activity they will be doing.
Small School Games
The Small School Games were great fun for years 3 to 6. Would you like to find out what we did?
Cricket
Our cricket team played amazingly this year. We have a quote from one of the hard working competitors, "I felt really excited when we won for the first time." Our team just missed out on a bronze medal, well done.
Golf
Our brilliant golfers left the Small School Games better at golf than when they arrived. We have a quote from one of our golfers, "I think we played really well. It's a shame we didn't get a medal." Although we didn't get a medal we got a great score.
Y3/4 Football
Another great team, our Y3/4 footballers, played wonderfully. This is a quote from one of the footballers, "I am happy that I got an assist." Well done to the Y3/4 footballers.
Y5/6 Football
Another great footballing team were the older children. We have a quote from one of our strikers, "We played very well and were 3rd in our group." Well done for that achievement Y5/6 footballers.
Sports Hall Athletics
Our sports hall athletics team did a vast variety of sports and they did very well on each one. We have a quote from one of our brilliant athletes, "It was very energetic and excellent."
All in all the Small School Games were absolutely amazing. I bet that any one of our KS2 students can tell you that. That is what happened at the Small School Games.
By roving reporters, Henry and Emma.
KS2 Enjoying an afternoon of Golfing Tuition Golf.pdf and KS1 enjoying Multi-Sports at Beverley Grammar School KS1 Multi.pdf
Congratulations to Lockington Swimming Team who entered a inter-schools Swimming Gala. Well done.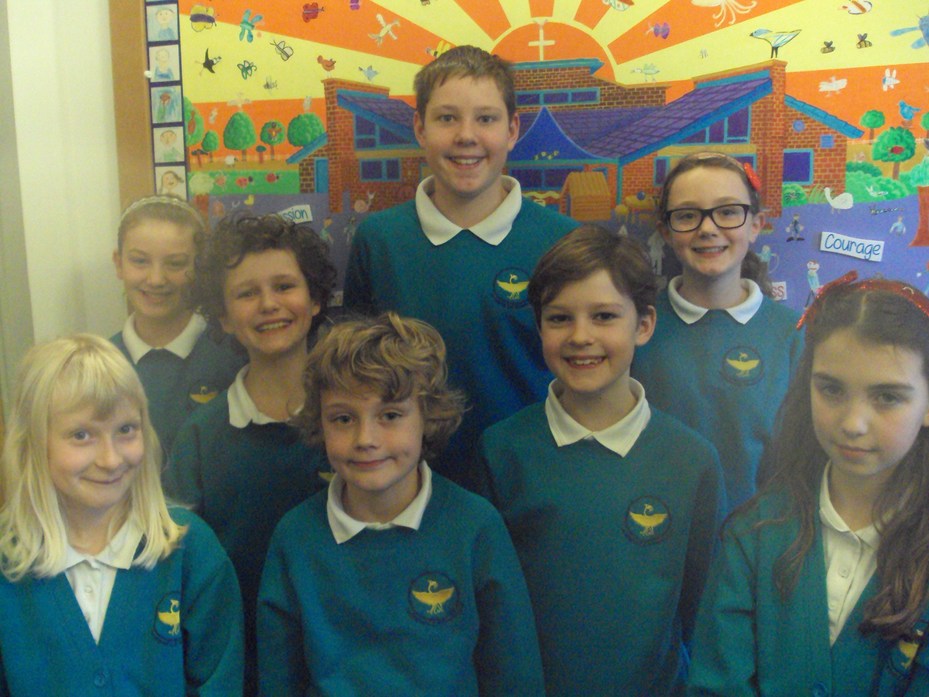 HUMBER SMALL SCHOOL GAMES
All tired after a long day at the Humber Small School Games!
On Thursday 9th July lots of schools travelled to the Pods and Appleby Frodingham in Scunthorpe to the Small School Games sporting event. It included rugby, football, orienteering, golf and sports hall athletics. All the schools tried their very hardest in all of the events. Unfortunately because our school is so small we did not have enough children to enter the rugby or football. We chose to participate in the following;
Orienteering: Although our teams were in years 3 & 4, we actually did much better on the year 5 & 6 course; by then we were all experts! Joe, aged 9, said, "It was very energetic! The electronic dippers were easy to use but a bit itchy!"
Golf: The golf team came 3

rd

overall in the category so we are very proud of them. Henry, aged 10, said, "Golf was tricky and challenging. We did both driving and putting. On our best game we scored over 200 by being accurate. The worst bit was when we got swarmed by thunder bugs (we were wearing yellow t-shirts)"
Sports hall athletics: In this we practised balancing, jumping, running and throwing. One of the sportiest girls in school, Hollie aged 10, said, " My favourite event was the javelin. I also liked the races. The whole day was sportastic!!!"
A special guest, world class freestyle footballer, John Patrick Acquaviva, showed us some amazing tricks with the football. He said, "When I was 16 I hurt my knee and my dream of becoming a famous footballer was over. Then I was inspired by some Youtube clips and as soon as my knee was better I started to practise and now look what I can do!"
Anne Fitzpatrick also spoke to us and told us why she thought the event was so good, "I think this is a great event because the pupils get to have a go at a lot of different activities."
Overall it was a wonderful day and we loved being the reporters for Lockington School!
Chief reporter: Amber
Assistant: Joe