SCIENCE UPDATE
This term Years 5 and 6 are investigating forces. through the topic 'May the Forces Be With You'. They have already embarked on their first mission to create the best design of parachute for the Natural History Museums' rescue team! Here they are designing and testing their parachutes, using their knoweldge of air resistance and gravity.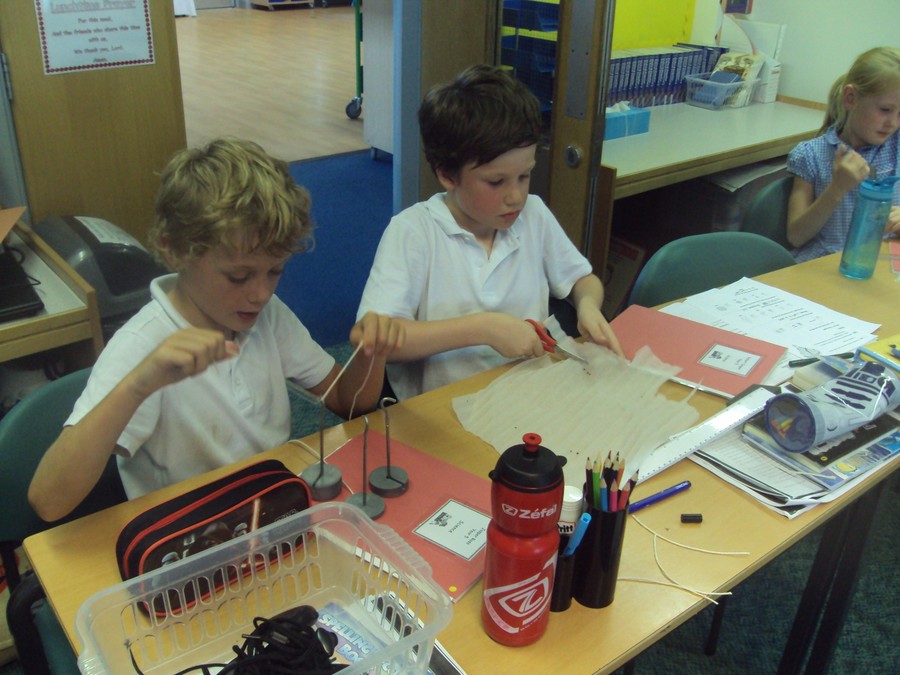 The children all produced a decorated eggs to hang from the trees
Bird Feeding Project
All the children enjoyed producing their own Bird Feeder for the Bird Watching Event.